THE PROMENADE TOWERS
5225 Pooks Hill Rd. #1109 N
Bethesda, Md. 20814
Converted One Bedroom Deluxe (2 Bedrooms) 981 sq. ft. North Bldg.
Fantastic Opportunity
Southern Exposure
Freshly Painted
Stainless Steel Kitchen Appliances
White Tiled Bath
$175,000

* * * * * * * * * * * * * * * * * * * *
THE PROMENADE TOWERS
5225 Pooks Hill Rd. #1426 N
Bethesda, Md. 20814
RENOVATED LUXURY ONE BEDROOM AND DEN, 1119 sq. ft. North Building
Large Rooms with Fireplace in Living Room
Den/Study or 2nd Bedroom
Kitchen has Granite Counters, Pantry and Tiled Back Splash
Beautifully Renovated Bath with Walk-In Shower
Large Balcony + Assigned Garage Parking
Crown and Paneled Molding Throughout
$217,000
* * * * * * * * * * * * * * * * * *
THE PROMENADE TOWERS
5225 Pooks Hill Rd. #104 North
Bethesda, Md. 20814
DELUXE TWO BEDROOMS 2 BATHS, 1330 sq. ft. North Building
Tremendous Closet Space Including 2 Walk-In's
Conveniently Located on the 1st Floor
Elegant Bethesda Hi-Rise, with "Resort Style Amenities"
Assigned Garage Parking
Indoor & Outdoor Pools
Huge State of the Art Fitness Center
Tennis Club (7) Courts
Restaurant, Dry Cleaners, Travel Agency & Market

MONTHLY FEE INCLUDES:

All Utilities, PROPERTY TAXES, Cable, Reserves & All Amenities
$265,000 Price Reduced 5/7/18
* * * * * * * * * * * * * * * * *
THE PROMENADE TOWERS
5225 Pooks Hill Rd. #518 North
Bethesda, Md. 2081

DELUXE ONE BEDROOM w/DEN 1077 sq. ft. North Bldg.
Freshly Painted - Move-In Ready
Table Space Kitchen with Granite Counters & Pantry
Beautiful Hardwood Floors Throughout the Entire Apartment
Completely Renovated Bath With "Safe Tub"
$207,900 UNDER CONTRACT
* * * * * * * * * * * * * * * * * *

THE PROMENADE TOWERS
5225 Pooks Hill Rd. South Building
Bethesda, Md. 20814

UNDER CONTRACT 3/13/2018
FABULOUS DELUXE ONE BEDROOM 981 sq. ft. South Bldg.
Stunning Southern Exposure with Views of the Pool & Gardens
Real Hardwood Flooring Throughout - Carpeted Bedroom
Renovated Kitchen with Stainless Steel Appliances, Granite Counters
Backsplash and Space For Table
Separate Dining Room Leading to Large Balcony
Completely Renovated Full Bath
Occupied, Please call Listing Agent
$177,500
PROMENADE COUNTRY CLUB STYLE AMENITIES
Indoor and Outdoor Pools, Whirlpool & Saunas, Tennis Club,
State of the Art Fitness Center
BUILDING OFFERS
Restaurant, Dry Cleaners & Alterations, Grocery Market,
Travel Agency and 24/7 Lobby Attendant
* * * * * * * * * * * * *
TESTIMONIALS
Sandie went above and beyond as our realtor. We were extremely pleased with her services. I would recommend her to anyone I know. She is amazing at what she does. She had our place sold within a few days. Very seasoned, professional, timely and genuinely cares about others. YA 1/31/18
* * * * * * * * *
Sandie is amazing! She helped my parents sell their CO-OP in a few days (11) after it went on the Market. She made the entire transaction go as seamless as possible. Her compassion, patience and expert advice made us feel very comfortable. I would definitely recommend her. SBA 1/29/18
* * * * * * * * *
"When my sister and I decided to put our Promenade unit on the market, we hired Sandie Goldstein as our sales agent. We wanted someone who knew the insides and out of this special property and Sandie was not only a resident herself, but she also serves as a member of the Board of Directors. Sandie took us "by the hand", so to speak, and helped make the sale of our apartment as easy as possible. She kept us in the information loop with her frequent check-ins so we always knew where things stood with the sale. She found the perfect Buyer for us and a successful transaction was completed. I highly recommend working with Sandie when you want to sell your property." SL 8/1/16

* * * * * * * * * *

"I needed a Realtor to sell my mother's apartment at The Promenade Towers in Bethesda, Md, while I lived in Washington State. After phone and email interviews of several referred Real Estate Agents, I finally selected Sandie Goldstein as my Agent. She has done a superb job for me under difficult and rather complicated conditions. She provided essential advice and counsel for Marketing and I received a great price. A variety of unexpected issues came up and she championed each of them.
Thank You, HC" 6/15
* * * * * * * * * *
"Just 6 weeks ago, you sold my Cooperative 2BR 2BA in Bethesda, Md. You were also the Listing Agent. In other words, you did double duty. One early afternoon, I hired you to be our Listing Agent. That very evening, you brought a couple to see my apartment. The very next day, I had a contract in hand for the amount I requested. Honestly, my husband and I are still in shock that things happened so very quickly. You kept us apprised every step of the way to closing. Now we reside in a sunny warm state and the whole process is like a dream. For that, we sincerly thank you and sing your praises to all of our friends."
Mr. and Mrs. Weintreb 2015
* * * * * * * * * *
"I can't thank Sandie enough! She sold my apartment in 17 days for full asking price. She was there for me every step of the way. She is proactive, positive, patient and extremely professional. It was an absolute joy working with Sandie."
Denise A.
* * * * * * * * * *
Associate at Booz Hamilton,
Founder & CEO at Catalytic Change, LLC
"Sandie was dedicated to making our house hunting process work for us. She was the voice at the negotiation table and was never afraid to tell the truth and get us the best deal possible. I wouldn't hesitate a second to hire her again for our next house and would recommend her to anyone looking for a stellar agent" K.
* * * * * * * * * *


TESTIMONIAL FROM CLIENT LIVING ABROAD

"....living abroad has been a challenge taking care of my property in Maryland, until I contacted Sandie. She has been the most wonderful, caring, patient, understanding Real Estate Agent I have ever worked with. I knew she was responsible and trustworthy after our first conversation and I could always count on her. I could not have been in better hands...."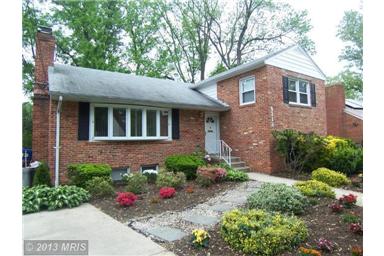 * * * * * * * * * *
Your Listing is submitted to all Social Media sites Including: Zillow, Trulia, Google, Weichert, Condo.com., Realtor.com., Homes.com. Yahoo.com to give your property maximum publicity.